client — Manager24
services —  strategy, concept, implementation
items —  WordPress website template for various purposes
2019
The idea
The client, Manager24, came over with an idea: an all-in-one package.
He wanted to offer his high-quality domains with pre-installed websites for three elemental purposes: image websites, magazines, and shops.
The product would be a system designed to support business owners, entrepreneurs, authors, and startups. It should work as the perfect medium, helping to launch a business or solely acting as a business card or a showroom.
The approach
With this vision in mind, we started the project with a strategy workshop to find out about the culture, analyze the favorite client and the impact.
Based on the results, we defined the voice and the underlying feeling the template should have, while it would be very much like a blank canvas.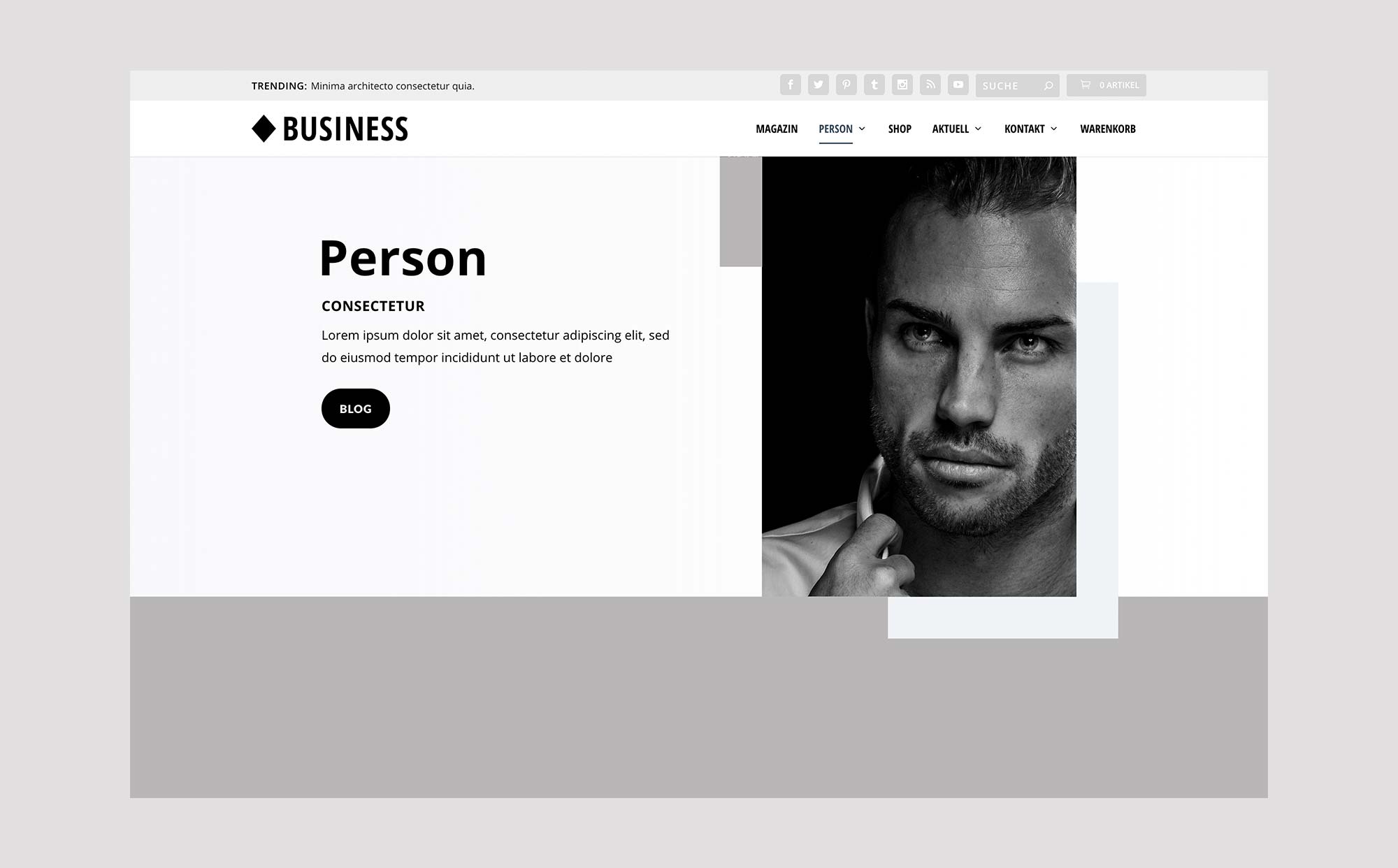 Action
We defined the requirements: the cms system should be WordPress because of its bandwidth and experience. There is a myriad of newer cms systems on the market, but we aimed for a system that is free of charge and sustainable, one that will most likely still exist in a couple of years. Then we picked the needed plugins. And defined the sites must-haves: imprint, data, contact, cookie notice, translations, etc.
We designed a minimalistic and straightforward surface which helped us create a comfortable and pleasing experience.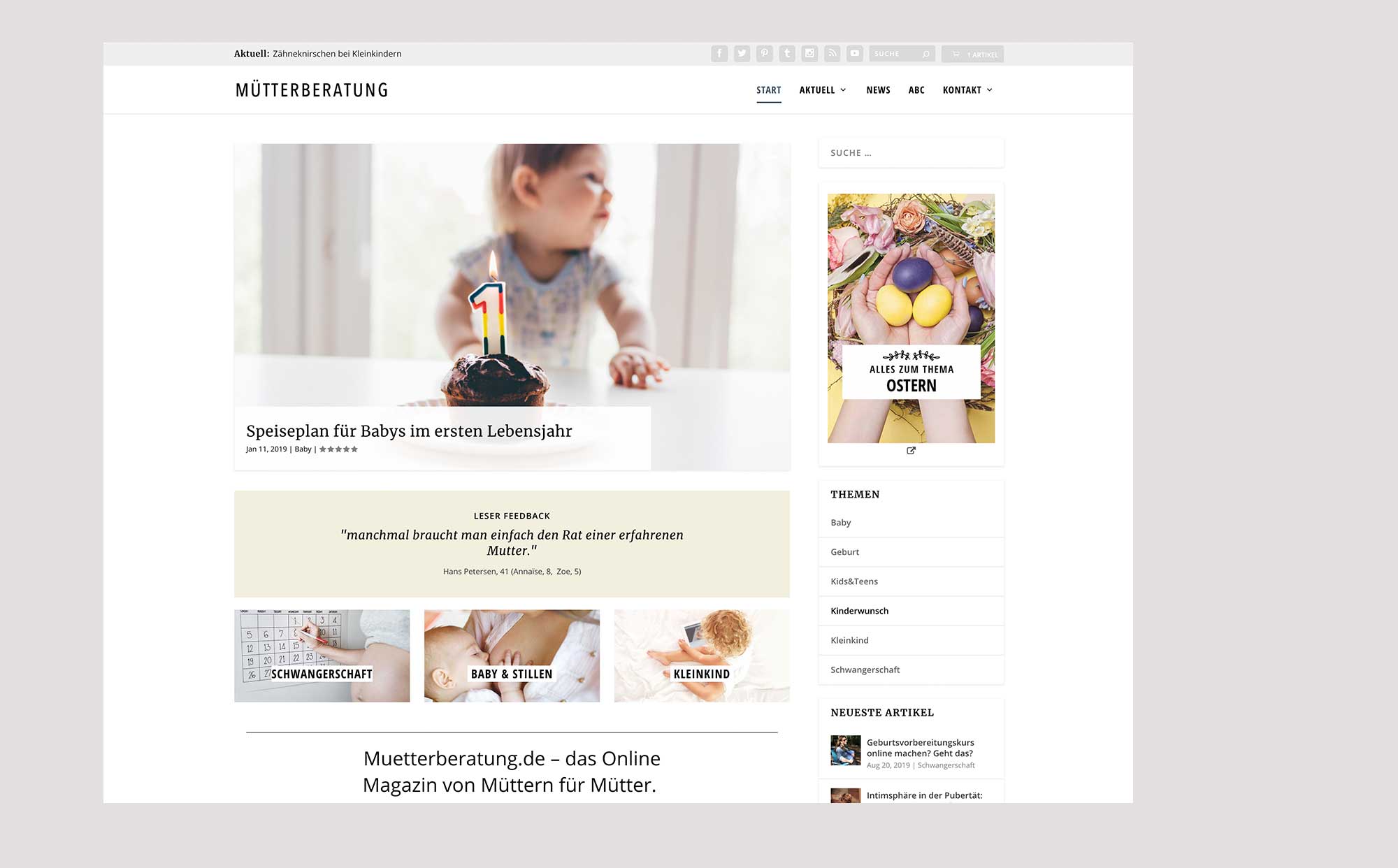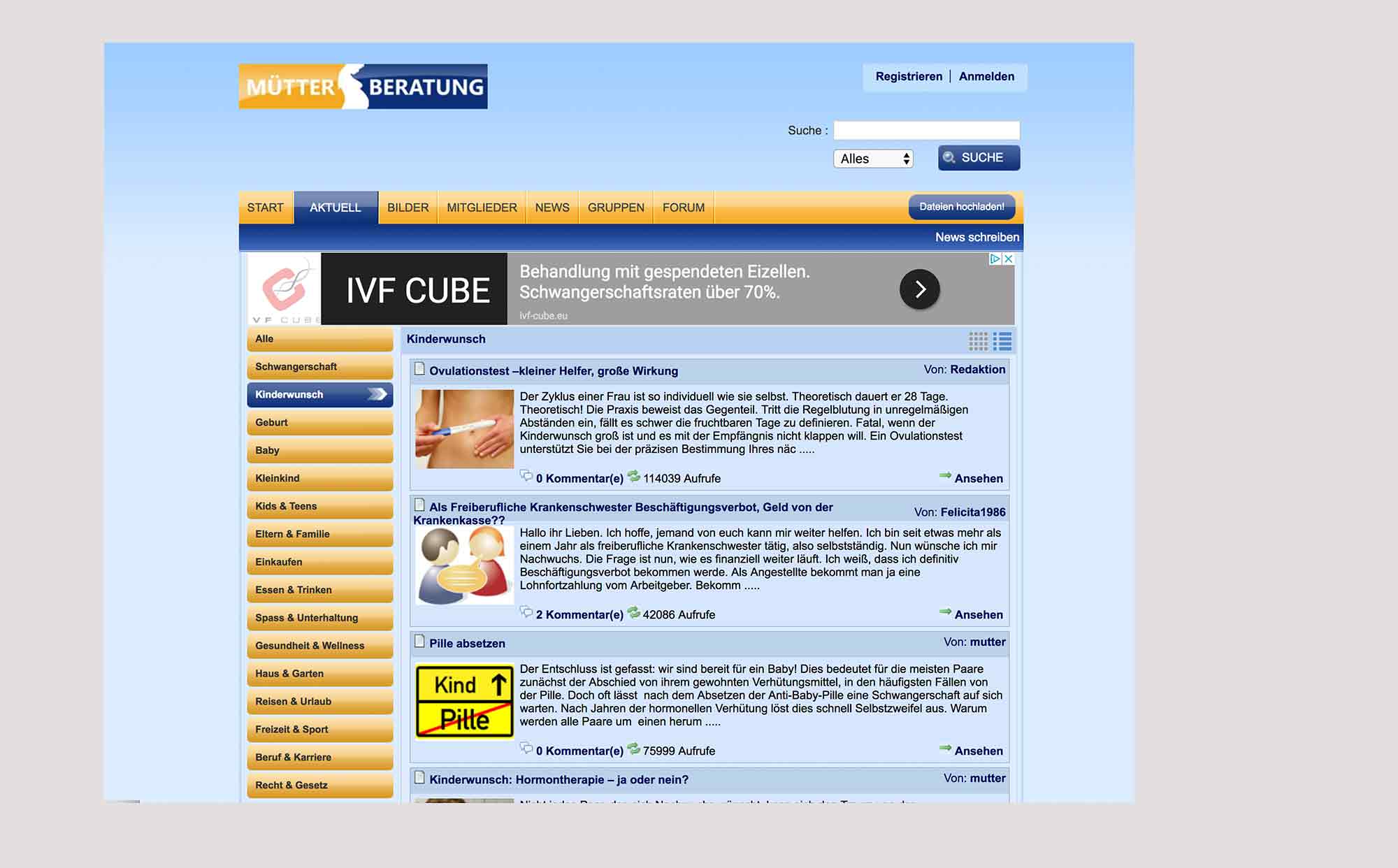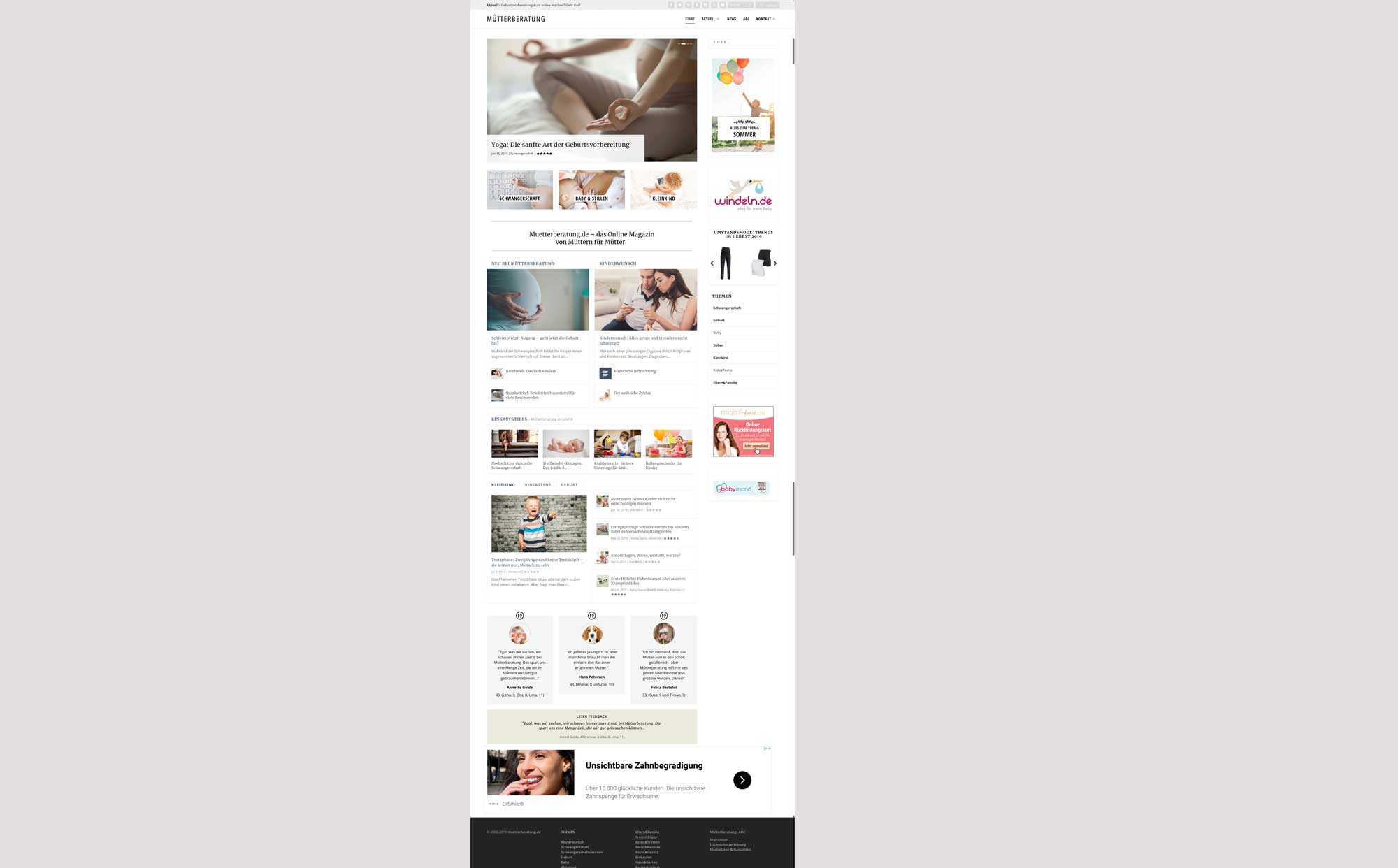 Acid Test
The first one who worked with the theme was muetterberatung.de, a website that exists since 1990 and craved a relaunch. (Please use the arrows to see the before and after)
They used the magazine part, which is the most complex one. Muetterberatung enjoyed the possibilities of doing different sites for each category as much as the flexible sections. It showed that with only a little change the look-and-feel harmonized. Until now the theme has been used for plenty of different uses, and it always matched very well, so we're looking forward to seeing the growing community of chosen zwei-klicks users.
Manager24 / client
Dr. Hans-Peter Luippold / project management, idea, concept
Judith Augustin / creative direction, strategy, concept, implementation